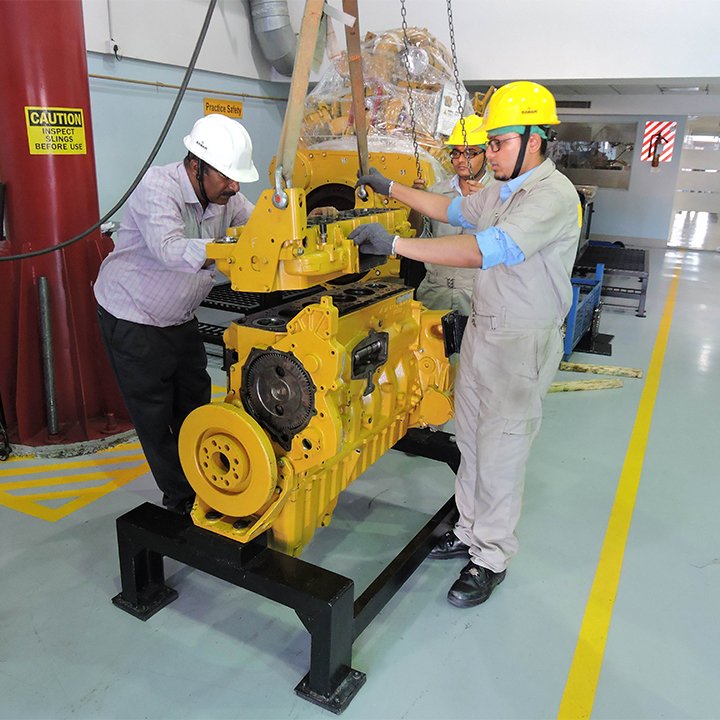 About US
Infrastructure Equipment Skill Council (IESC)
Infrastructure Equipment Skill Council (IESC), set up in 2014, operates under the aegis of the Ministry of Skill Development & Entrepreneurship (MSDE), Government of India, and is the apex body for spearheading the skilling of workforce in the Infrastructure Equipment Sector. IESC is promoted by the Indian Construction Equipment Manufacturers' Association (ICEMA), supported by the Confederation of Indian Industries (CII) & partners with the National Skill Development Council (NSDC).
Excavator Operator Trainers upskilling programme conducted by Industry experts during Bauma Conexpo India
IESC's vision is to create a sustainable industry aligned ecosystem for robust skill & entrepreneurship development in Infrastructure Equipment Sector
IESC offers an excellent platform for Member companies to utilize their CSR funds for skill development activities in the construction equipment Industry.
IESC offers a wide array of Partnership Oppurtunities
Effective Utilization of CSR funds in Skill Development (Platform for Companies to utilize their CSR funds for skill development activities through various skillingprograms under the ambit of IESC and NSDC)
Connect with Construction Equipment OEMss and its value chain (IESC offers networking platforms through regular meetings, seminars/conferences and exhibitions).
We'll be happy to help bring your idea to life.
Mon – Fri: 9:30 am – 5 :30 pm,
Sat- Sun: CLOSED
Jubilee Building – 2nd Floor, No.45, Museum Road, Bengaluru - 560 025.

080 - 2675 4480
We usually respond in less than 30 minutes.